rel="nofollow noopener noreferrer"
ABOUT THE WEBINAR
We're communicators, and often excellent at putting the written word in place, but at times the conversation is where we are needed. We have great ideas, or know what we want to achieve, but it can be difficult to direct the conversation to where we want it to be. If you can help guide the discussion and frame it in terms that work for you and your audience, the results are often far more powerful than you can imagine. This session explores how to get the results you want by helping others to get what they want. It's a win-win discussion.
Participants learn about (and hear examples of):
Materializing an idea and turning it into success (take the idea, make it happen)
Knowing your weaknesses and addressing them positively (take your weaknesses and address them for good results)
Defining what success looks like (set the terms for success early and then meet them)
Being in a room where everyone is smarter than you (and they aren't, but it may feel that way)
Succeeding in a competitive environment (which may not be the friendliest place to be)
Walking through troubleshooting problems (getting to the true source of the problem)
Managing a project successfully (by implementing one core strategy on every project plan)
The only question you need to ask at the end of an interview or document/proposal review (and why, even if you don't get the job, you know the reasons)
Documenting everything (ensure no one questions you without you having an answer for them)
ABOUT THE INSTRUCTOR
Bernard Aschwanden has volunteered for the Society for Technical Communication (STC) for over 20 years. He is an STC Associate Fellow and served as president of STC's international organization during the 2015-2016 term.
With over 25 years of industry experience, Bernard consults with clients on content strategy and information architecture. He helps find documentation solutions for simple and complex problems using leading industry tools such as DITA, XML, FrameMaker, Adobe Experience Manager, Oxygen, XMetaL, easyDITA, and Vasont. Bernard's clients include not-for-profits, military contractors, construction, mining, farming, computer hardware, software, government, healthcare, aerospace, and manufacturing companies. He is a recognized expert in communications and related technology (think tools, process, DITA, CCMS), and presents to large and small organizations around the world. Bernard is an Adobe Certified Expert, a Certified Technical Trainer, and the author of numerous publications on publishing and single sourcing, including Advanced FrameMaker, XMetaL: A Hands-On Guide to Developing DITA Compliant Documents, and FrameMaker: A Hands-On Guide to Developing DITA Compliant Documents.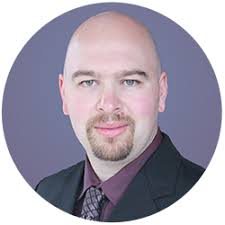 WEBINAR ACCESS INFORMATION
This webinar will be offered through JoinMe and will be recorded. You can attend either through the free JoinMe app on your mobile device or in a browser (all browsers supported but Chrome works best). You will receive connection information through email two days before the webinar. If you do not receive it, contact us at email hidden; JavaScript is required.